by Morten Ryhl-Svendsen

On the pictures below a lamp for a museum showcase is shown, made out of a hard PVC gutter. At first the idea seems good: the material is cheap, it's available at every handyman store, and the shape is perfect for a long show case lamp.
However, after use for some time the idea suddenly showed to be less perfect. The heat from the light bulbs has been hard on the PVC, it has blackened and almost melted at some places. But worse than that, the heat has released considerable amounts of hydrochloric acid vapour into the showcase. The sockets, once fine and glossy, has now corroded all over. For objects in the showcase this could have shown disastrous if not found out in time.

The lamp is from a small Danish museum. Thanks to the staff at Viborg Amtskonservering for leading my attention to the story.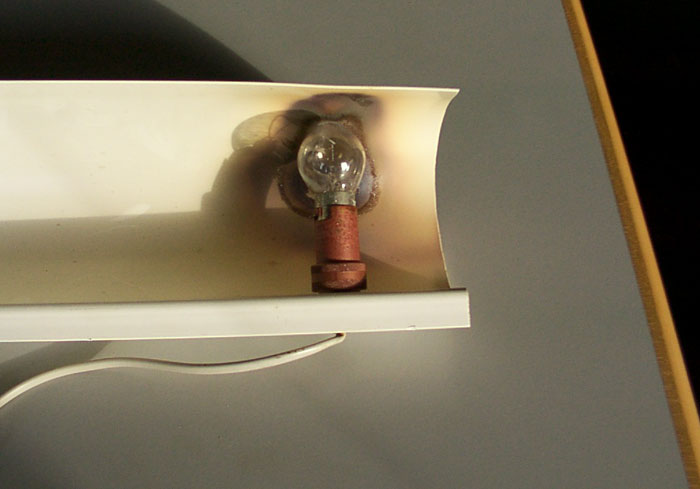 photo © Morten Ryhl-Svendsen, 2001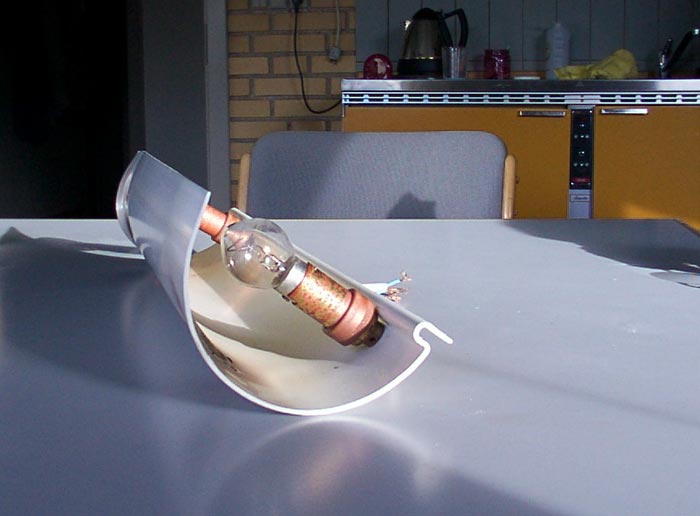 photo © Morten Ryhl-Svendsen, 2001